42nd Annual "Slice for Life"
Monday, April 16, 2018 (11:00 AM - 10:00 PM)
Location: All Metro Detroit Buddy's Pizza Locations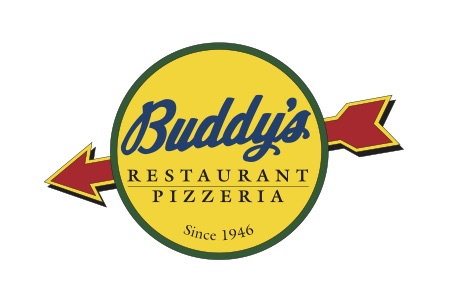 Please join us on Monday, April 16, 2018, to help us celebrate our 42nd Annual Buddy's Pizza "Slice for Life" benefit for the Capuchin Soup Kitchen in partnership with Buddy's Restaurants.
Come anytime between 11 AM and 10 PM that day to any Buddy's Pizza location. Tickets are $15 for adults and $7 for children (ages 3-9), entitling you to all the pizza and salad you care to eat. Please print your Eventbrite ticket(s) and give it to the Capuchin Soup Kitchen staff at the Buddy's registration table.
You will also receive a coupon for $3 off any 8 Square Pizza during a future visit to Buddy's Pizza! If your schedule doesn't allow you to stay and dine in with us, carry-out tickets are $15, and include one 4 Square 2 Topping Pizza OR your choice of a medium Antipasto, Greek, or House Salad.
Tickets available for purchase at the door on April 16.
Gather up your family, your co-workers, and your best buddies and meet us at Buddy's Pizza. And please remember that because you eat at Buddy's Pizza on Monday, April 16, many people will be able to eat at the Capuchin Soup Kitchen EVERY day. Thank you for your support!
For more information call: 313-579-2100 ext. 153 or kwilkins@thecapuchins.org
Locations:
New Ann Arbor Location - 3153 Ann Arbor-Saline Rd, Ann Arbor, MI 48103 (734) 792-9130
Auburn Hills: 2612 N. Squirrel Rd. (248) 276-9040
Bloomfield: 3637 Maple Rd. (248) 645-0300 (Carry-Out Only)
Dearborn: 22148 Michigan Ave. (313) 562-5900
Detroit: 17125 Conant (313) 892-9001
Farmington Hills: 31646 Northwestern Hwy. (248) 855-4600
Grosse Pointe: 19163 Mack Ave. (313) 884-7400 (Carry-Out Only)
Livonia: 33605 Plymouth Rd. (734) 261-3550
Novi: 44225 W. 12 Mile Rd. (248) 675-0881
Royal Oak: 32218 Woodward (248) 549-8000 (Carry-Out Only)
Shelby Township. 45841 Hayes Rd. (586)-566-1233
Warren: 8100 Old 13 Mile Rd. (586) 574-9200