Metro Detroit Chevy Dealers' Truckloads of Hope Donation Drive
Thursday, March 1, 2018 - Friday, March 30, 2018
Location: Any participating Metro Detroit Chevy Dealer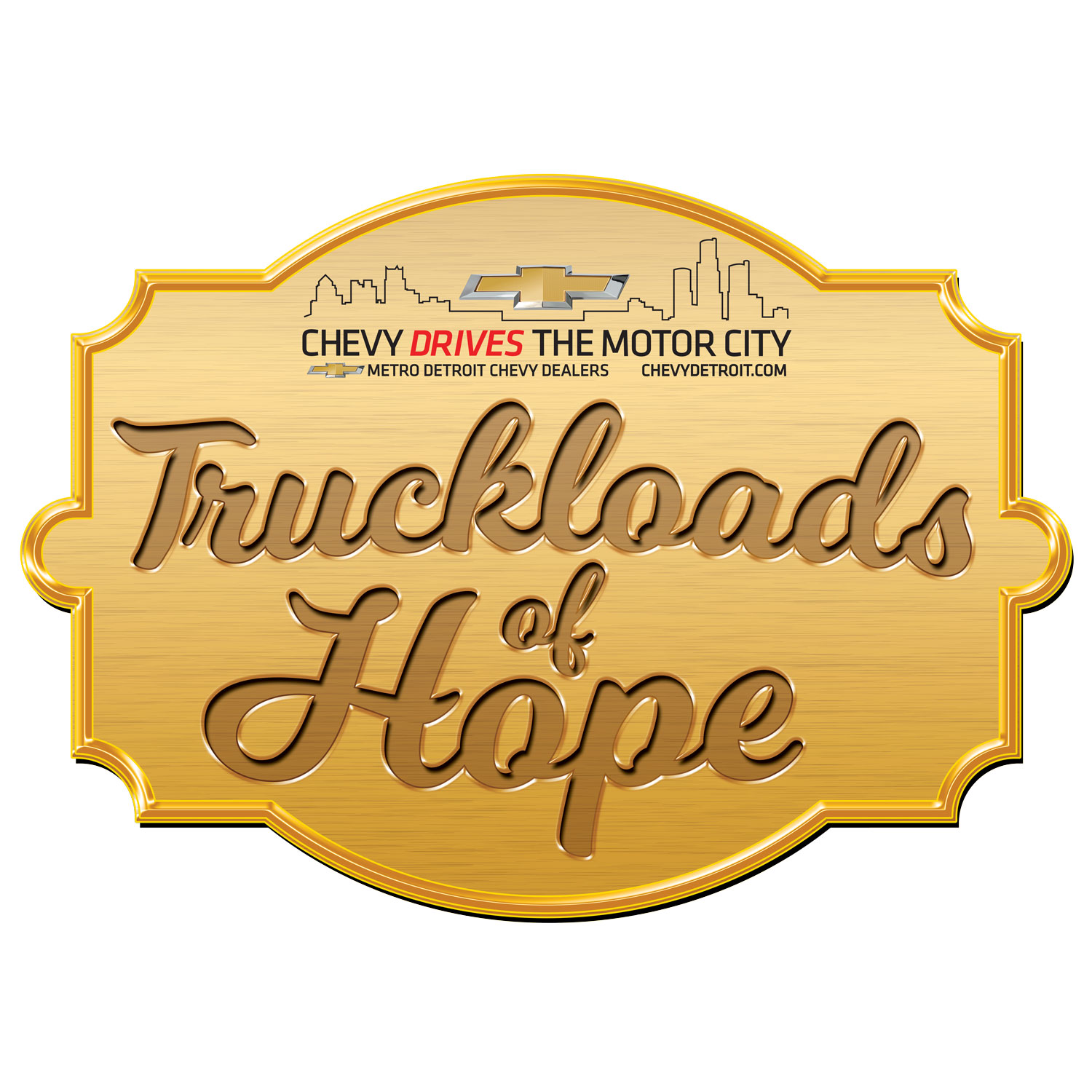 Helping neighbors in need, the Metro Detroit Chevy Dealers Association Truckloads of Hope donation drive returns for the second consecutive year, from March 1 through March 30, to support the Capuchin Soup Kitchen's Services Center with personal shower supplies and household essentials. The goal of the Truckloads of Hope is to fill 38 Chevy Silverado truck beds—one from each Metro Detroit Chevy Dealers location—and mobilize a Silverado caravan to present the donations to the Capuchin Soup Kitchen.
Just as the Chevy Silverado has a solid reputation for being the longest lasting, most dependable full-size pickup on the road, many people have come to rely on the variety of meaningful services that have been offered by the Capuchins. Following the spirit and example of Solanus Casey, the Metro Detroit Chevy Dealers are happy to do our part by collecting shower and household donations that benefit Capuchin Soup Kitchen guests and raise further awareness of their mission and advocacy for human dignity.
Visitors are invited to place their donations in the back of a 'Truckloads of Hope' Chevy Silverado truck display at any of the participating Metro Detroit Chevy Dealers showrooms between March 1–30. The following are suggested items that are most in need:
Hand and bath towels
Shampoo
Soap
Toothbrushes
Toothpaste
Sheets (full size and twin size)
Blankets (full size and twin size)
Laundry Detergent & dryer sheets
Paper Towel
Toilet Tissue
Baby wipes
The strong and sturdy Silverado has a soft spot for doing good in the D!
Find a dealership: chevydetroit.com
Donations from the drive will benefit The Capuchin Services Center, which traditionally assists 228,000 Detroit neighbors annually with emergency food and clothing. The center's 'shoppers' choice' food pantry provides guests a retail-like experience, and distributes more than 10,370 pounds of food each day. In addition the clothing area distributes over 1,700 articles of clothing each day. Donations will also assist the Capuchin Soup Kitchen's Meldrum kitchen location, which has a shower program that offers homeless guests one shower per week, along with a fresh set of laundered clothing. About 100 individuals use the shower program each week.
Last year's caravan of Silverado pick-up trucks filled to the brim with household items for the Capuchin Services Center was a wonderful sight! Household staples are so expensive. Many of our guests have difficulty affording these necessary, but expensive, items. This event will provide a tremendous boost for our guests. We're very thankful for the many good people who purchase items and come out to the Metro Detroit Chevy dealership sites to donate.