Spike Out Hunger! Volleyball Tournament - Coat and Blanket Drive
Sunday, December 17, 2017 (9:00 AM - 6:00 PM)
Location: Brownstown Sports Center, 21902 Telegraph Rd., Brownstown Charter Township, MI 48183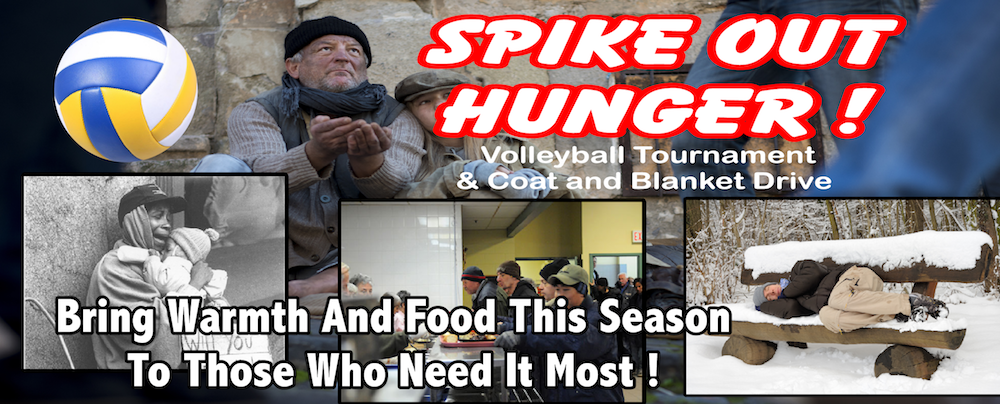 Co-Ed 6s Volleyball Tournament
TLC Volleyball Tournament is teaming up with the Capuchin Soup Kitchen to bring holiday cheer, warmth and food to the homeless of Detroit. 100% of the proceeds will go to the Capuchin Soup Kitchen to help fund holiday dinners. We also will be having a new as well as lightly used coat, gloves, hat and blanket drive for the Capuchin Soup Kitchen to hand out to those in need.
We all take so many things for granted such as food, shelter, clothing, and warmth through the winter months. Give to those that struggle with those things and more on a daily basis, open your hearts and your pocket so you can bring a smile to those that need it the most.
Sponsors/Donors Needed:
Sponsor for event costs
sponsors for t-shirts
Raffle items (looking for items to raffle the day of the event)
A Go Fund Me link is available for those who are unable to play that still wish to donate to this great cause.
Let's show Detroit what big hearts our volleyball family has!
Learn more on: www.CSKDetroit.org